Welcome to Donna Hoyle Design & Decoration
A passion for beautiful textiles has driven the creation of this collection of luxury cushions, bags and accessories. It has taken nearly three years to bring these pieces together, including journeys to India and Istanbul sourcing and selecting the most beautiful fabrics and artisan craftsmanship. Preserving traditional embroidery, weaving and dying skills to ensure they continue to pass from generation-to-generation.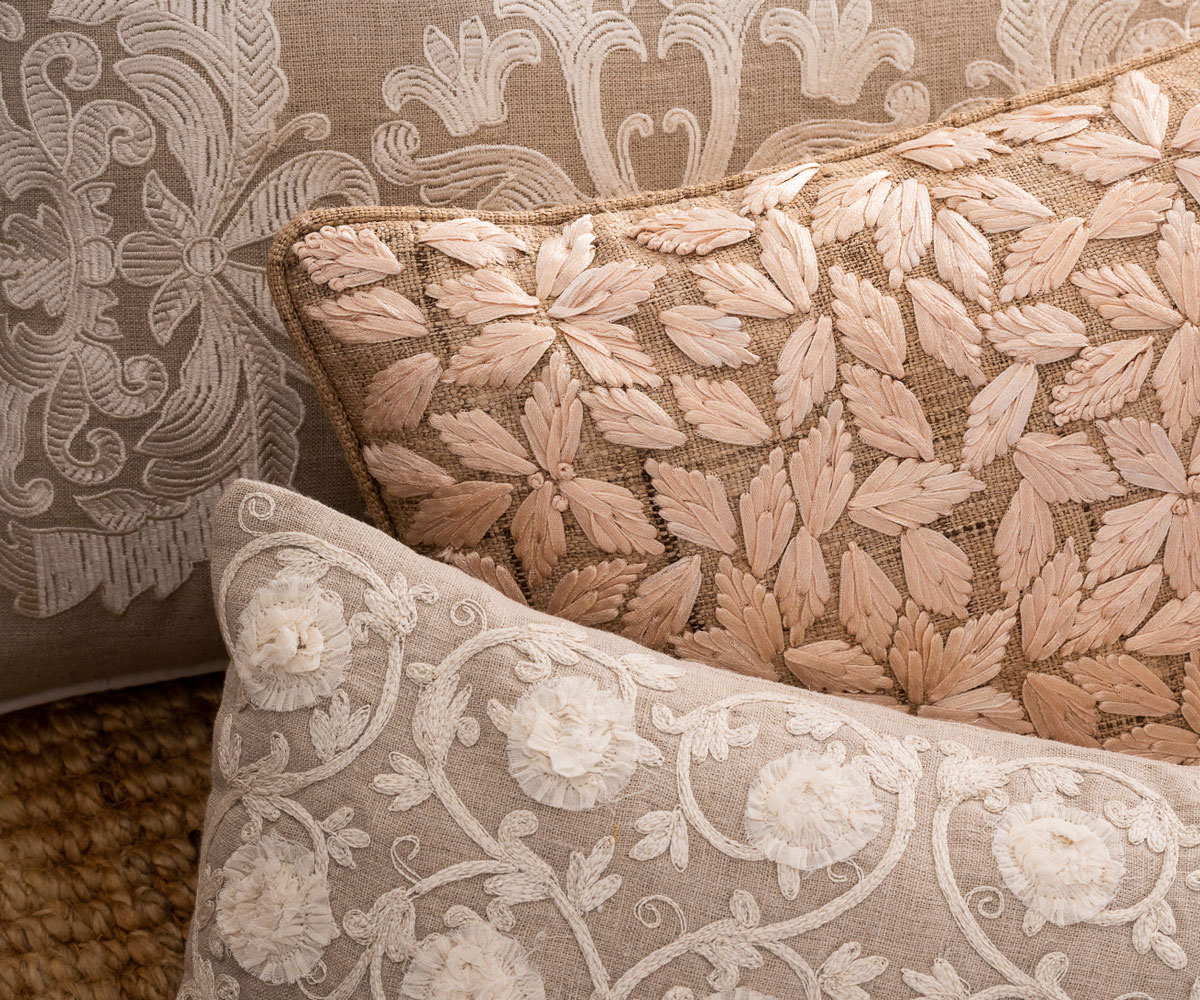 Cushions
The transformation exquisite cushions can make to an interior can never be underestimated and we are sure you'll love our collection. We also have a supply of fabulous fabrics to use, should you need custom-designed cushions to complement something from our range.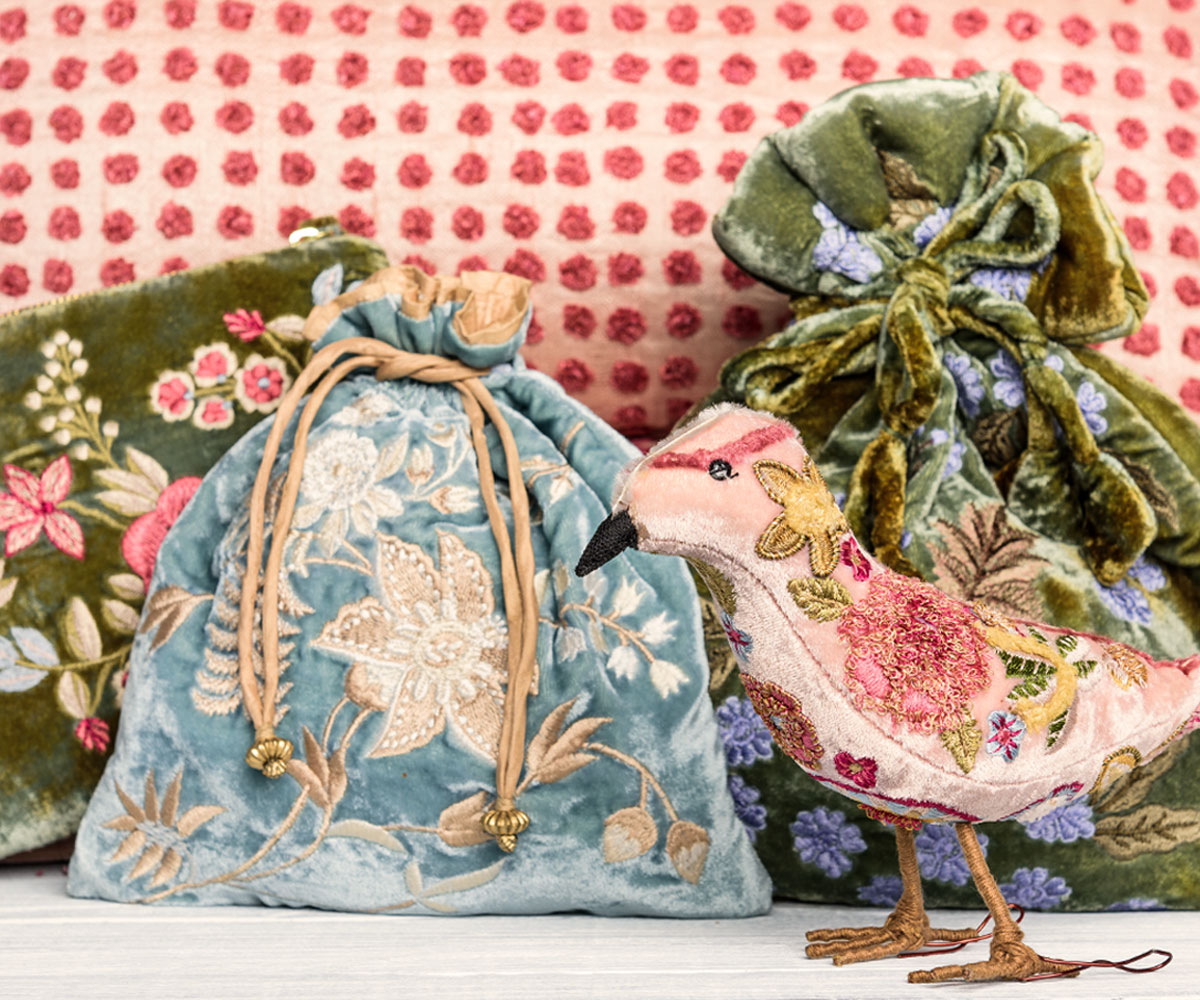 Accessories
Not content with the cushions, we couldn't resist adding our silk velvet evening bags, and the gorgeous velvet birds. We have plans to add more items to this collection soon, with some amazing scarves and throws that we are sampling at the moment.